---
---
Description:
The R830 LVLP gravity feed spray gun can be used for variety of different applications such as Automotive,Industrial, Marine and Wood Working. The LVLP spray gun requires less air allowing you to use a smaller air compressor. The Low Volume Low Pressure feature allow for more control with less overspray and waste. Using the RONGPENG R830 LVLP gravity feed spray guns reduce overspray and allows you to spray larger surfaces without having to stop. The Stainless Steel Fluid Needles and Nozzles are corrosion resistant. Painters can adjust the inlet pressure and the painting distance according to the paint used, get the perfect results in any situation. The ergonomic design paint spray gun ensures comfortable working. The RONGPENG-air tools has been manufacturing quality air tools since 1990.
Product Description
-Exact adjustment: The desired pattern, volume of fluid output and fine atomization can easily be obtained by regulating the pattern adjusting knob, fluid adjusting knob and air adjusting knob.
-Ergonomic design: The ergonomic design ensures comfortable working.
-Easy cleaning: This spray gun surface for improved corrosive properties and even easier cleaning and maintenance.
-Various applications: Great for Automotive, Industrial,Marine and Wood Working, optimized Stainless steel nozzle design for various spray distances and inlet pressures.
Applications:
Automobile painting and refinish painting, Carpentry,decorative painting,yacht and boat building, Suitable for water-based paint spraying.
Specifications:
Type of Feed:Gravity
Standard Nozzle:1.5mm
Optional Nozzle:1.3mm,1.4mm,1.7mm,2.0mm
Operating Pressure:2.0-3.5bar
Paint Capacity:600cc
Pattern Width:180-280mm
Air Consumption:3.0-3.9cfm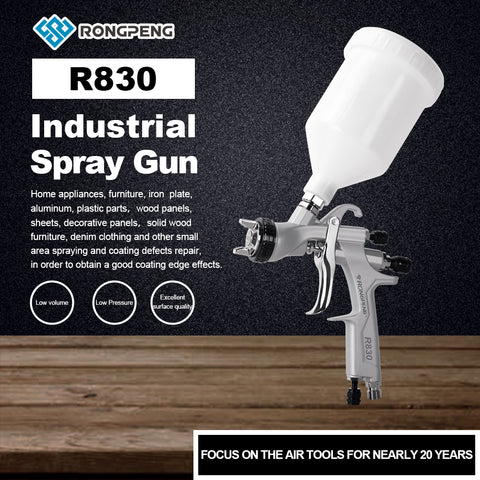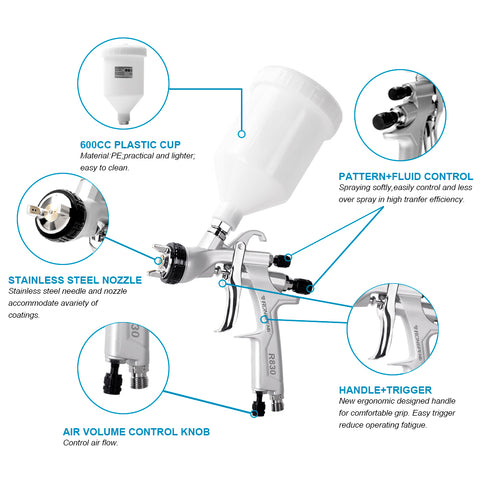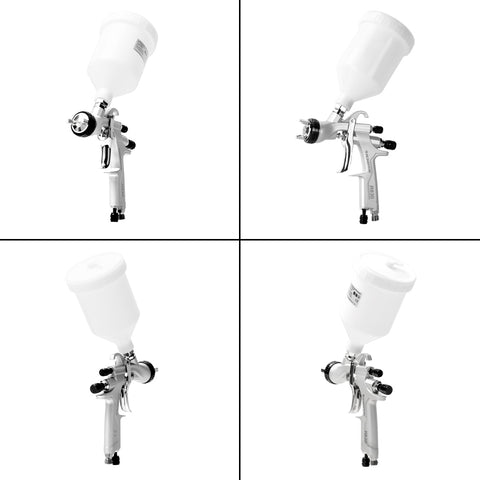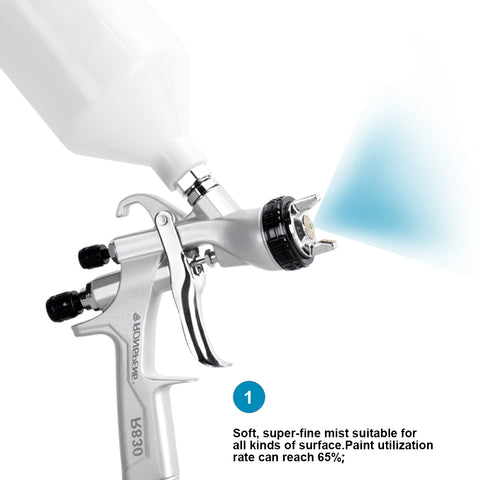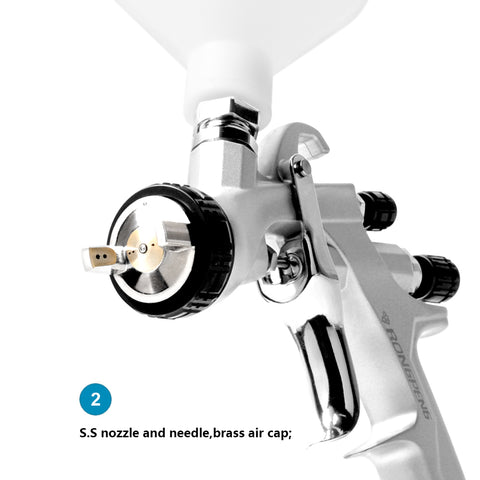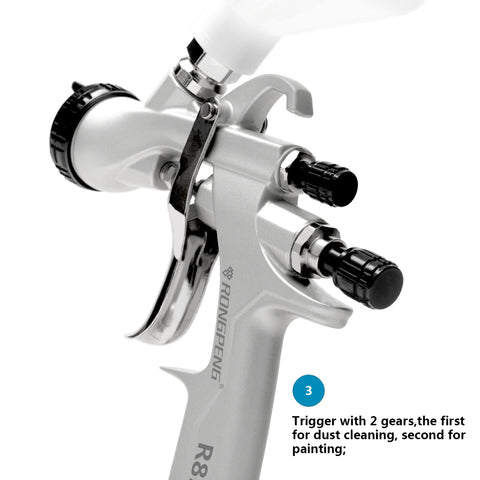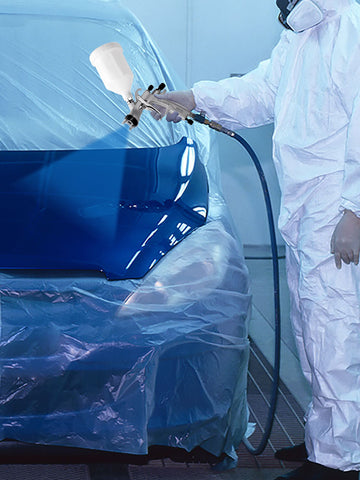 ---