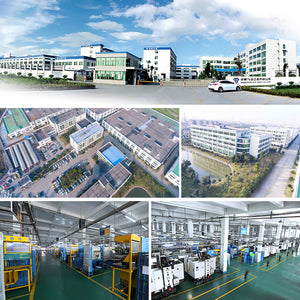 RONGPENG
RONGPENG was founded in 1990,was originally a manufacturer of air spray guns as its main product.
In 1994, ROGNPENG expanded our manufacturing to include Air Nailing and Stapling tools.
In 2003, RONGPENG added production of Air Tools and in 2008 included Airless Paint Sprayers as well as launched our successful brands SJX, BSW & BK lines of air tools into the domestic market.
As growth of our company continued, January 2009 RONGPENG moved into its newly completed 100,000 square meter factory. With our 1600 dedicated employees and a monthly capacity of 500,000 Air Spray Guns, 300,000 Nailing and Stapling tools, 400,000 Air Tools and 10,000 Airless Paint Sprayers makes RONGPENG Air Tools Co., Ltd. the largest air tool production base.
In charge of our Research and Development are 50 highly trained mechanical engineers. With the assistance of INVENT Three-dimensional Design Software develop more than 30 innovative products every year.
We take great cared in protecting our own intellectual property by applying for patents and trademarks presently with over 40 patents and more than 20 trademarks at home and abroad.